IT infrastructure development requires solutions from manufacturers offering tested, innovative and fault-free products. Therefore, for years Xcomp has been fostering cooperation with a selection of suppliers, providing the best systems available in the market.
Building on many years of experience, we design solutions that take into account all the requirements for modern server rooms. This experience lets us supply comprehensive IT infrastructure planning, deployment and maintenance services. Our portfolio comprises of all the products necessary for a modern and reliable server room.
Aware of the crucial role of IT availability for the smooth operation of any business, from the very beginning we focus on providing our clients with high availability. We achieve it through designing, supplying and deploying:

server systems,
emergency power systems,
server virtualization and workstation systems,
data storage systems,
backup copy systems,
LAN and WAN network systems.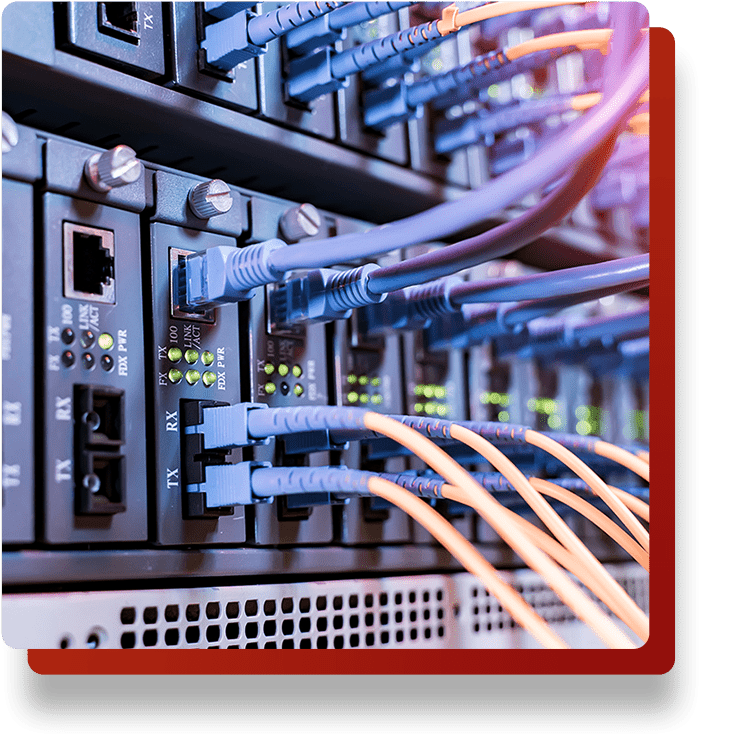 Each of our IT infrastructure creation project offers the following services:
system design advisory services,
solution deployment,
system implementation,
training,
infrastructure supervision.
We rely solely on products supplied by quality suppliers, offering reliable solutions and support.
Combined with the expertise that our sales and technical teams have accumulated when planning and implementing projects, we guarantee that no aspect necessary to achieve the goal is overlooked.